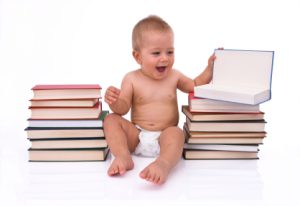 Life story books are an essential tool for adoptive families. These books provide a way for adopted childre to connect with their past, and a way for them to learn about their history from a time before they were old enough to remember. Below we discuss the value of a life story book and how to go about beginning one for your child.

The Value of a Life Story Book
The biggest benefit of a life story book is helping an adopted child form a strong identity and sense of self. Knowing about their past and having easy access to it anytime they want to look at pictures or read about their birth family helps adopted children feel confident in their knowledge about who they are. It keeps the past from being a taboo subject and instead fosters an open dialogue where your children will be more willing to ask you about anything about their past they might be curious about.
Because of its intent to be accessible to the child and foster an open dialogue, it is important for the life story book to be available to them whenever they wish to look at it. For the youngest children, this may mean putting it in the family room where they can look at it with assistance whenever they ask, but for older children, it may be kept in their room where they can read it at will, and possibly even add to it as they like.
How to Start a Life Story Book
If you're planning on starting a life story book for your child, one of the easiest ways to get started is to use one of many online services. Many of these books offer a picture-book-style life story book that is professionally printed with your images and words. Of course, the drawback to this style of life story book is that it is difficult, if not impossible, to add more to it after it's printed. However, it may be a good option for a young child before moving up into more of a scrapbook-style book.
If you choose to make a book yourself, it will be very similar to a scrapbook. In fact, the scrapbook section of your local craft store might have some great supplies you can use. A life story book should focus more on the story and images than the colors and embellishments that a scrapbook has, but there's nothing wrong with a little decoration. Once your child is old enough, working on their life story book together and continuing to add more to it is a great way to bond and talk about your life experiences.