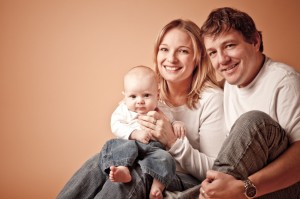 Families pursuing adoption have a lot to think about. Along with the nuts and bolts of things like fees, marketing/advertising, legalities and the adoption home study, there is a much bigger picture to look forward to…a baby!

Angel Adoption wants all adoptive families to remain hopeful that their dream of parenthood through adoption is within reach. That is why over the past few weeks, we have been speaking with our families who have adopted to bring you true adoption success stories. While we're working on the full stories, we hope you enjoy this sneak preview.
From our adoptive families to yours, here are a few tidbits of advice and inspiration for your adoption journey!
This is the most wonderful and fulfilling decision we have ever made. This beautiful baby girl has brought so much joy and love to all of our lives! We have created a better life for our daughter and the Birthmother. We look forward to the many years to come!! — Shannon & Tyson
Looking back at the entire process you need to know that your child is out there. He/she may not be born yet but the child you were meant to have will find you. Isabella is OURS! I couldn't imagine having any other child. We know that the unknown is the hardest part, try to be patient and believe that you are meant to be a mom and dad. — Jill & Evan
You have to keep in mind there will be a positive end result; no matter what the ups and downs because there's going to be loads of them. Even though we think very highly of our son's birthmother she would not have been able to give him the life that we've given him and that to me is worth everything. It's worth every struggle because I know I will give him the best life ever. — Kim & Bryan
At times you are going to wonder if this was the best decision. When you look at your child for the first time, you know every bit of frustration and disappointment is worth it. We were able to meet the ladies at Angel. They are the nicest people. They have all had similar experiences and know how you feel. They never treated me like they didn't have time. I would recommend Angel to anyone interested in adopting. — Lauren & Justin
My only advice is be patient. It will work out. As down as you get, the happiness that happens when you do find the right one is wonderful. It's worth all the ups and downs that you go through. — Donna & Robert
Best of luck on your adoption journey!