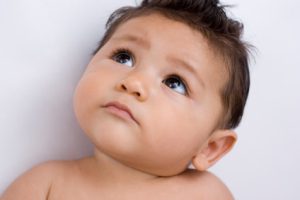 If you are adopting a newborn, you are probably concerned with the parental leave policies at your employer. When you bring your child home, you want to have some time off to bond with your new arrival. Thankfully, there are laws in place that ensure you can take some time off without losing your job.

In 1993, the Family and Medical Leave Act (FMLA) passed to enact federal law that provides parents the opportunity to request time off to spend the first weeks with their new addition rather than working full-time at their job. The FMLA also covers adoptive families, so you have the right to request unpaid leave to welcome your baby home after the adoption is complete. While the leave is not paid time off, you can still keep your job and return to it when the leave is up.
The FMLA
On the federal level, you are allowed time off just so long as you have been on the job for at least a year and worked at least 1,250 hours during the last 12 months. The employer must have at least 50 employees within a 75-mile radius of that specific location. You can take up to 12 work weeks off for the birth or adoption.
Some states have additional guidelines for FMLA. As an example, in California there is the Paid Family Leave (PFL) that is available in addition to the FMLA. This is a different act that allows you to receive up to six weeks of paid leave while taking time off work to care for your child. You should check to find out more about the laws in your state regarding family leave.
Deciding On Leave
After the baby arrives and the adoption is finalized, you will want to take time off to be with your child and bond. Whether you choose to take the entire 12 weeks available to you or you choose to take less time off is up to you.
Will you and your partner take leave at the same time? Will you both take your full leave at the same time or will one take leave then when he or she returns to work the other go on leave?  This are many options to consider. Some families opt for both parents to take the entire leave off together while in other families, one parent is on leave for a while then returns to work as the other parent goes on leave.
If you are adopting, you should check with your employer's human resources department to learn the details of FMLA or any other state laws that allow you to take time off work to bond with your new baby. Planning ahead is essential to an enjoyable welcoming of your new child. You want to make those memories and enjoy those first few weeks with your little one. After all, you have been waiting for this moment for a long time!