The average adoption costs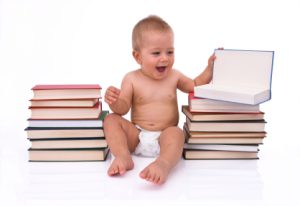 approximately $25,000, but this depends on the type of adoption and your agency's fee structure. For many people money is at the top of their list of fears when it comes to the adoption process. Funding can be a major deterrent in moving forward. Adoption costs usually include fees for home studies, application fees, agency fees, facilitation fees and travel costs, among other items. There are many ways to raise the money you need to bring your child home. You should research financial assistance options to determine if you're qualified for any kind of adoption grants, loans, or other benefits. There are also fun ways like adoption fundraisers, so we've prepared a list of suggestions for you.
Use the power of social media: 
If you have a blog about your adoption journey, add a PayPal button to it.

Raising money for adoption through online auctions isn't a bad idea if you have tons of old items lying around your garage or attic. You can also ask your friends for donations of items they don't use. Try websites like Ebay, CraigsList or BiddingOwl as a platform for reselling merchandise. 
Host a fun event:
Hosting a yard sale is another idea to raise money for adoption. Make sure you host it in a high traffic area and don't forget to hang banners and signs to tell the people what the money is for.

A bake sale at your local Farmer's Market. Include items like cupcakes, fresh cinnamon rolls, cake pops, and hot cocoa mix to earn some money for adoption.

Dinner or breakfast silent auctions are also great opportunities to raise more money. You can make a great breakfast themed to your choice. Great food and a variety of items can attract anyone to participate in a silent auction.

A car wash in your neighborhood is another adoption fundraising idea.  Gather a group of volunteers on a hot summer day and have a water fundraising blast. You can also sell lemonade, hot dogs or donuts to customers who are waiting for their cars to be cleaned.
Ask your friends for help…
Ask your friends and people from your local community to participate in adoption walkathon or bikeathon and pledge a dollar per mile to help you bring a child home.

You and your friends could use holidays as an opportunity to raise money for your adoption. For example, you can set up a gift wrapping booth at prime locations for Mother's Day, Valentine's Day, and for Christmas.
There are lots of great ideas you can use to raise money for adoption. Just open your home and host all kinds of fun events. Try a mystery murder dinner party, karaoke night, painting party or a movie night, the list is endless.
#November is national #adoptionawarenessmonth!  Take #socialmedia by storm. Support us loud, #share our message, and #post your #adoptionstories with us @AngelAdoption!