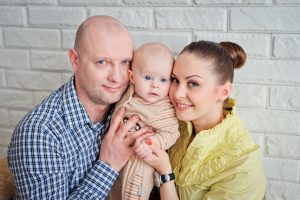 Every child deserves the chance to live a safe and secure life. This responsibility is initially placed in the hands of their parents. Unfortunately, due to varying circumstances, some birthparents are unable to fulfill that obligation. At times, this can cause a lack of basic human rights that puts the life of the child at hand in danger. When this occurs, it is the responsibility of the state to provide salvation for that child.

Child Welfare Services was established in 1980 along with the Adoption Assistance Act. This law sought to place children who were at risk of domestic abuse or neglect into a home that nurtured their basic needs. Often times, children who are taken from their homes are typically placed in foster care, or loosely referred to as, "the system." 
No matter the reason, no child deserves to live in a home where their basic needs aren't being cared for to the highest capacity. Because of this, Child Welfare intervenes. The individuals at Child Welfare are expected to identify this abuse and remove the child from the home. While there are several stipulations to this protocol, DSS does what they can to remove kids from dangerous situations and provide them with better lives.
Adoption and Child Welfare
When it comes to adoption, child welfare is first and foremost in the minds of every professional involved in placing a child in a home. Whether the child is being adopted through a private adoption or through the foster system, there are laws and guidelines to follow to ensure the child will be safe and well cared-for. 
When someone wishes to adopt, there are checks in place to ensure that the child is going to a safe, stable home. Parents wishing to adopt must undergo a strict screen process prior to approval. This includes a home, background and even salary check. In addition, parents wishing to adopt must pay a hefty fee. 
While all of these rules, checks, and delays may be frustrating to those who are wishing to adopt, it's important to remember that each and every one of those rules are in place to ensure that every child goes to a safe home. 
Each child welfare employee and adoption facilitator wants every child to find their forever home through adoption. If you wish to give a child a new home, seek the adoption route. By doing so, children in an unhealthy environment will receive the help they need to succeed.