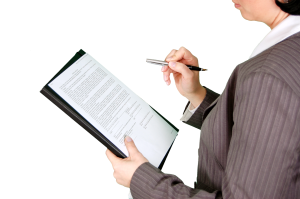 The bag you take to the hospital is one thing you definitely want to have prepared ahead of time. After all, you don't want to be progressing farther into labor as you hurry around your home, trying to remember what you want to bring with you. Consult the list below and pack your bag ahead of time to help ensure you are able to get to the hospital quickly when the time comes.

The Essentials
These things are the items you must have with you, so you can have a positive experience and smooth check-in at the hospital.
Identification and insurance information: These items will help make your check-in quick and easy. In most cases you will have registered with the hospital ahead of time, but these can help the staff verify your identity quickly.
Toiletries: After the birth, it's pretty likely that you will want to shower, brush your teeth, and generally freshen up a bit. Most hospitals do not provide basic toiletries, so having your own is important, even if they're only travel sized.
Clothing: This is mostly for heading home — you'll want something from when you were about 6 months pregnant. While some people are lucky enough to fit into their pre-pregnancy clothing right away, it's not terribly common.
Entertainment and Comfort
While it may seem odd to consider your entertainment when you're thinking about giving birth, the fact is that you will likely have quite a few hours to fill, both during labor and after the birth. These items can help keep you comfortable and entertained.
Gown or robe: Yes, the hospital will provide you with a robe. However, it's probably not one you'll want to wear once the birth is done.
Slippers or socks: Hospital floors are cold! Keep your feet warm with some comfortable footwear.
Chapstick: You will most likely be doing a lot of breathing (and, let's be honest, panting) during labor and delivery, and you're not always allowed to have water. Chapstick will be a saving grace when it comes to chapped, dry lips!
Hair ties: If you have anything longer than a pixie cut, you'll want something to keep your hair out of your face once you get deep into labor.
Books or tablet: Pack something to help keep you entertained! Whether it's a great book, a laptop, or a tablet loaded with your favorite movies, think about how you might want to pass the long hours during and after labor.
Last Minute
It is helpful to include on top of your pre-packed bag a list of items that you need to add at the last minute. This may include your wallet, cell phone, tablet, paperwork and any chargers to help power those items.