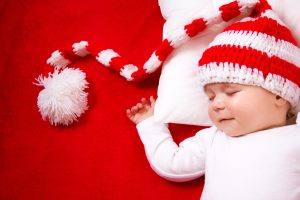 The holidays are right around the corner, and there is a lot you can do to celebrate with your new family member in mind. Here are some of the many activities you can do to actively celebrate adoption in your home over the holidays.
1. Volunteer or donate.
Many communities have activities during the holidays. You can teach your child the true meaning of giving by helping the less fortunate. It's an important message for all people to understand in a world that is very concerned with the self. If you show concern for others and the underprivileged, you really are an exception.
2. Create a ritual for the birth family.
Open adoptive families may create some kind of tradition that includes the birth family in their holiday celebrations. It can be something small like lighting a candle or looking through a photo album, or it can be something bigger, like an in-person visit or a special activity together. This will help your child embrace their birth family in a special way.
3. Intercultural celebrations.
Celebrating diversity and other cultural traditions, especially if your child comes from a different cultural background, can be a great activity for an adoptive family during the holidays. This can be an expression of appreciation and harmony in a diverse family. Connecting with their culture's traditions can help your child form a strong and progressive world view.
4. Books and movies about adoption.
A good idea might be to get some books or movies that paint adoption in a positive light and read or watch them during the holidays. There are many excellent resources on the internet and in the library, You can help your child process their feelings by giving them contact with a range of other experiences and ideas.
5. Retelling of the story.
A lot of people like to keep a scrapbook or album celebrating their adoption. Make a fun story out of it and retell it to the child during the holiday season. Make sure to use positive adoption language. Do your best to ensure your child leaves the activity with a good feeling of closeness and a solid understanding of their family culture.