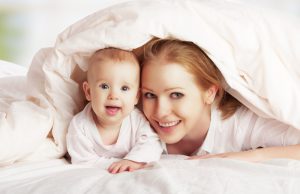 Adoption has become more widely discussed and supported than ever. Much of this is thanks to the very public backing provided by major philanthropists. Philanthropy itself reflects a love of mankind and humanity. What better way to express that love than through adoption?


The list of proud champions of adoption is ever-growing. Philanthropists everywhere have either expressed their support or publicly taken part in adoption themselves. Organizations and individuals alike represent some of the biggest names in adoption support.
The Power of Hollywood
Major stars such as talk show host and comedian Ellen DeGeneres, actress and comedian Amy Poehler, and musician Sir Elton John have been long-time philanthropists with a special focus on adoption. Ellen has won numerous awards for her support of multiple adoption charities, while Amy works closely with the Worldwide Orphans Foundation. While many may argue that movies and Hollywood in general may skew perceptions on most issues, in most cases the positive side of celebrity influence is in drawing attention to otherwise lesser known issues. In the case of adoption, many A-Listers who champion adoption underline the harsh realities of children living in underdeveloped, impoverished areas, international humanitarian crises, and the disheartening state of America's foster system.
Personal Touch
There are many celebrities who not only offer their voice and support, but also their own adoption stories. Sir Elton John is one such example. He and his partner had attempted adopting a child and after the adoption failed, they worked hard to track down and reunite the boy with his grandmother. They now actively support them both, while also supporting many adoption charities. Celebrity personal trainer Jillian Michaels and her partner Heidi Rhodes have recently opened up about their own journey as both adoptive parents and about the experience of adoption for LGBTQ couples. Actor Hugh Jackman and his wife Deborra-Lee Furness have adopted two children and regularly support charities for adoption, fostering, and orphans. Sandra Bullock, Charlize Theron, Nicole Kidman, Viola Davis, and Steven Spielberg are also on the celebrity roster of proud adoptive parents who are active philanthropists for the cause.
Foundations Supporting Adoption
As the list of famous people grows, so does the list of famous organizations and corporations that support adoption. Founder of fast food chain Wendy's, Dave Thomas, was very involved in philanthropy and created the Dave Thomas Foundation for Adoption. This is now a huge platform for helping foster children find their homes and raising awareness. The foundation receives further support from even more celebrities such as Katy Perry, Shakira, and music group Maroon 5. Katherine Heigl is another advocate for the Dave Thomas Foundation who is also a proud parent of her own adopted children.
The Takeaway
Philanthropy is the pursuit of efforts that benefit humanity and adoption is one of the most wonderful examples of our humanity. Bringing families together and creating a loving environment for a child to grow and flourish is the epitome of the mankind's best. The big names behind so much of the world's philanthropic support for adoption help to bring this topic to the forefront of more people's minds.