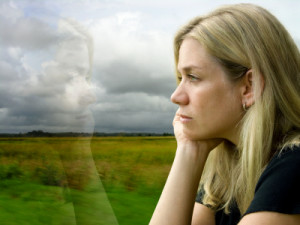 One of the fears that many adoptive parents have going into the adoption process is the risk of a failed adoption. There is always a chance that you may find what you believe to be the perfect connection, even begin to bond with the birthmother, make plans, get excited – and she changes her mind.

It is important to know that this does not have to be the end of your adoption story, but there will be a coping period if this does happen. There are ways to get you through this.
Allow Yourself Time to Grieve
A failed adoption can be heartbreaking. You have invested a lot of time and thought into this already and were already in the beginning stages of a lifelong commitment. You need to give yourself time to feel all the emotions that come with any heartbreak, like grief, loss, sadness, and even anger. This is all very normal. Your frustration may be overwhelming and part of you may want to give up on the adoption process altogether. Don't make any drastic choices during this time. Give your heart and your mind the chance to run a natural gamut of emotions before making any big decisions about anything.
Reach Inwards and Reach Out
Use this time to reflect on the adoption experience. Everything is a learning opportunity. It can be incredibly helpful to talk to others who have gone through their own failed adoptions to gain insight and validation. It's important for you and your partner to be there for each other, while also taking your individual time to do what you need to do to mend on a personal level. Take comfort in hobbies and interests that you enjoy or take your mind off everything with a nice outing or vacation. You will both have different coping mechanisms so remember to respect each other's individual needs. Support is critical.
Look Towards the Future
When the initial shock and disappointment starts to subside – and it will – try to focus on how you want to continue. As we said before, everything is a learning opportunity. A failed adoption is a chance to re-examine the adoption process and gain more understanding on your wants and needs. Should you and your partner decide to hold off on the process for a bit longer, that is perfectly alright. If you want to dive right back in to finding a new connection, that is fine, too. Look for advice within your support network and from professionals in your adoption agency. You don't have to rush back in, but you also don't have to give up.
Adoption is a complicated process filled with ups and downs, joy and grief. Experiencing a failed adoption can be terribly discouraging, but don't allow this experience to completely consume you. Take comfort in the support of those around you and be good to yourself. It is normal to need time for grieving and reflection, but if you have feelings of intense sadness and depression for longer periods, talk to a doctor.