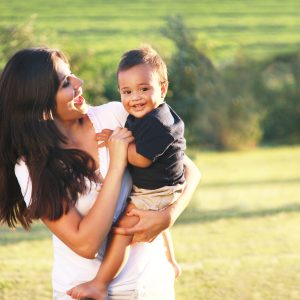 The idea of a family consisting of a mother, father, and children is not necessarily accurate in today's modern world. It is now common and widely accepted for a single person to start a family and for that individual to provide for themselves and their dependent. It can be financially possible and responsible to consider starting a family as a single person. As the family unit continues to evolve, there shouldn't be any stigma connected to adopting as a single parent. Here are some steps that are essential for a successful adoption as a single parent.

Time and Money
One of the first things you should do is make sure your finances in order. You must be certain you can financially support a child after all the adoption fees have been paid. Show the home study evaluator and the adoption agency that you prepared for every aspect of the adoption.
Be sure you have enough time to be a parent. Single parents are generally going to work while raising their child. Be sure you review your current work schedule as well as your career goals before the adoption gets underway. Making sure you have a balance of life and work is important to the wellness of your family, so figure out your time restraints before starting the process, while remembering that you will likely need to have some flexibility.
Know Who Your Backup Is
Make sure you have built a support system that is solid. Close friends, family, and other parents who can offer you support are essential to your role as a parent. You can meet other single parents online or in your community through support groups.
You will also need to select a godparent or guardian who is reliable. In the event an unexpected situation occur where you cannot care for your child, you need to be sure you have made proper arrangements so that he or she will be in good hands. Ask a family member or a trusted friend to be the guardian of your child should the unexpected and unplanned happen. This will show the adoption agency that you are serious about becoming a parent.
Learn the Adoption Specifics
Become familiar with the different kinds of adoption, and familiarize yourself with the kind of adoption that you might want. You can adopt from foster care, domestically, or internationally. You should thoroughly research your options before you decide.
It is also important to choose the right agency. Not all adoption agencies are the same. The people from the agency that you choose will become your companions throughout the process. The more capable and dedicated they are, the better your odds of a successful adoption.
If you are interested in single parent adoption, you are not alone. It is becoming more common. With men and women closing in on a more equal pay scale and the evolving workforce, adoption by a single parent is valuable to society. With the right planning and preparation, you can have a successful adoption as a single parent and enjoy the adventures of raising a child of your own!