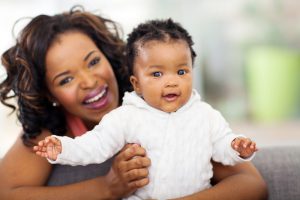 As our society becomes more accepting of how people choose to live their lives, it is becoming more common for single parents to adopt. One-parent families are just as equipped to handle the challenge of raising a child as the more traditional nuclear family that was the norm for much of the past. There should be no stigma for single individuals who choose to raise an adopted child on their own. In fact, it is often a wise and responsible choice.

Starting your family as a single parent is an exciting and life-changing experience. There are many different things to consider as you begin your journey in the adoption process. This article is going to outline a few things that you should start working towards for your future family.
Make Sure You Have the Time
Being a parent is going to take a lot of time on your end as a parent, so be sure that you can devote to your future child all the time he or she deserves. This is going to require you critically examining your work-life balance and future career goals. If you think these things may hamper your ability to raise a child, or if your career is extremely important to you, it may be appropriate to rethink your decision to adopt.
You may also have to give up certain leisure activities like going to clubs or going on many trips. Consider this in your decision as well.
Get Your Finances Straight
Make sure there is a plan in place to be able to provide for your family even after paying all the required costs associated with adopting. As a single parent, make sure you have a reliable source of income and enough money that can be allocated to your new circumstances. Show your agency and the home study evaluator that you have your financial situation under control.
Have a Support System
Don't be afraid to reach out for help every now and then — you'll thank yourself for it. Having a system of friends and family to reach out to when things get tough or when you need a helping hand is crucial for single parents. 
You may want to consider joining an in-person support group or online forum of adoptive single parents that can help you through the different challenges and complexities that may present themselves.
Choose a Trusted Guardian
When the agency is reviewing your case for adoption, having someone that is as reliable as you are is a sign that you take your role as parent seriously. You will want someone that you can trust and that you know will take care of your child in case anything unfortunate ever happens.
Choose the Right Type of Adoption for You
Adoptive parents have different options for the type of adoption that is right for them, so we advise that you familiarize yourself with the different types. You may want to adopt internationally, domestically or from within the foster care system. If you are unsure, do some more research about each type and reach out to others who have had to make this decision.