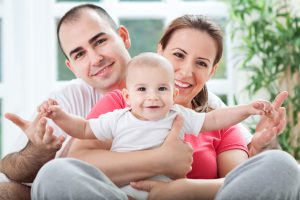 Philanthropy is the love of humankind, and its purpose is to promote the welfare, culture, and culture of mankind. It is a critical part of democratic society. The charity focuses on elimination the suffering caused by social problems, while philanthropy focuses on the elimination of social problems. It usually supports projects from which we all benefit. Many famous philanthropists have decided to support adoption. They help children around the world to find a loving and caring home. National Philanthropy Day is celebrated in November which is also National Adoption Month, so we've decided to list a few celebrities that have platformed for adoption.
Ellen DeGeneres supports numerous organizations and has won many awards for her charitable efforts. She had been charitable and generous for years and she proves it with every episode of her show. Ellen DeGeneres had given away more than $50 million on her show. Besides adoption causes, she also raises millions for families affected by Hurricane Katrina. She has even inspired her audience to donate money to various causes.

Amy Poehler makes people laugh for a living. Also, her charitable work is truly inspiring. She works with the Worldwide Orphans Foundation and her organization

Amy Poehler's Smart Girls

is all about changing the world by being yourself. In

her speech at the Variety Power of Women Banquet

, she said "Every child should believe that they are the center of the universe. If your child believes that right now, you're doing a good job. We should teach children that they are beautiful and loved and deserve the basic simple things in life".

Hugh Jackman and his wife Deborra-Lee Furness have adopted two children
. He said that the adoption process was a destiny for him and his wife, so he decided to support adoption charities as well as orphan charities. Besides adoption and fostering he also supports causes for human rights, hunger, education, and more.

Sir Elton John gives large amounts of his personal wealth to charities. He is one of the most famous philanthropists because he supports programs that work on breaking down the prejudices and discrimination through prevention and education. He and his husband tried to adopt a boy who they met in a Ukrainian orphanage in 2009. Although they were unsuccessful in their adoption attempt, they managed to connect a boy with his grandmother and now support them both.

Dave Thomas was a businessperson, philanthropist, and a founder of The Dave Thomas Foundation for Adoption. The Foundation for Adoption is driven by a single goal – finding a loving family for every child waiting in foster care to get adopted. This foundation receives support from many celebrities including Shakira, Katy Perry, Jillian Michaels, Maroon 5, and Katherine Heigl.
#November is national #adoptionawarenessmonth!  Take #socialmedia by storm. Support us loud, #share our message, and #post your #adoptionstories with us @AngelAdoption!