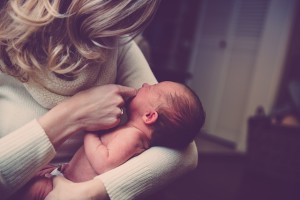 The nuclear family of a mother, father, and children  has long past being today's modern arrangement. Financially with the cost of living in the united states, if you are married most of the time in order to sustain the costs of a family, many times it takes both individuals working and contributing families to provide for both of themselves and dependents in a household. Today it is directly proportional to a single person starting a family, it is directly proportional to sustaining their own costs along with dependent. Especially those families who electively adopt. Sometimes having relationships but remaining single is very financially responsible.  There should be absolutely no stigma for single parent adoptions for this reason. Single parents are equally equipped to adopt with the help of an adoption agency or placement partner.  We've outlined some key steps to start working towards your adoption application and your family.
Get your finances in order… Do some research and make a plan for everything, including your finances. It is important to ensure that you will be able to support your child even after taking care of all the adoption fees. Show your agency and the home study evaluator that you have prepared for every aspect of the adoption process.
Make sure you have enough time… As a single parent, chances are that you will have to work while raising your child. Think about your current work schedule and your future career goals because these things should be taken care of before the adoption. Work-life balance is very important to your family wellness, so this is also something to take preparation measures about.
Build a solid support system… Create a close network of friends, family and other parents who can offer you support. It is now much easier to meet other single parents since there are many blogs, forums and support groups. Do your best to find someone who has completed the adoption process as a single parent because other people's experiences can help you get in control of your situation without much stress.
Choose a reliable guardian… Ask your best friend or someone from your family circle to be your child's guardian. Unexpected situations may occur and you need to make sure that your child is in good hands. But that is not the only reason why you should do this even before finalizing the adoption process – it will show the agency how serious you are about it.
Familiarize yourself with the adoption type you might want… Choosing an adoption type is one of the most important decisions you will need to make. You can adopt domestically, internationally or from foster care, so research each type as much as possible before making your decision.
Choose the right agency to partner with for your process… Prepare a list of adoption agencies that allow single parent adoptions. Choosing the right agency means a lot since people from your agency are going to be your companions during this wonderful journey. And the more they are capable and dedicated, the higher your chances are for adopting a child.
Single parent adoption is becoming more and more common. With the evolving workforce and both men and women having closing in on the equal pay scale, adoption for any single person is very valuable to society. So do your research, make all the necessary decisions and go for it!