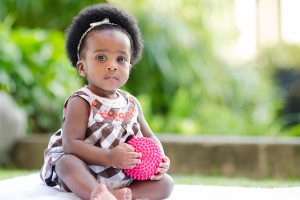 Adopted children are likely to experience medical or mental health issues, and it is important that prospective adoptive parents fully understand the implications of these health issues, so they can care for their adoptive child in the best way possible. 

Interpreting medical information can be extremely overwhelming, which is why it is recommended that all prospective adoptive parents work with their adoptive agencies to find an adoption medicine doctor that can help parents figure out if they can offer the child the best care possible.
Adoption Agencies as Resource Guides
Adoption agencies play an integral role in the adoption process. Prospective adoptive parents typically use adoption agencies for any type of adoption, including domestic adoption, international adoption, infant adoption, foster care adoption, etc. 
When considering the medical records of adoptees, adoption agencies are responsible for providing these records to prospective adoptive parents. They should also be able to guide parents to any resources that can help them understand those medical records. This is essential to making sure that the parents are prepared and ready to handle whatever medical issues the child may be facing.  
Adoption Medicine Doctors
Adoption medicine doctors specialize in working with adoptive children. Some of the benefits of adoption medicine doctors offer to adoptive parents include:
reviewing adoption records and helping parents understand any medical issues the child may be experiencing

understanding the medical and emotional needs of adopted children 

connecting families to other useful resources 
When looking for an adoption medicine doctor there are number of factors that you will want to consider in your search:
What services are you looking for?

You do not need to wait until after you have adopted a child to see an adoption medicine doctor. Different practices offer a range of different services, including pre-adoption consultation, "during adoption" support, post-adoption evaluation, ongoing pediatric primary care, or any combination of those services. 

What type of adoption are you pursuing?

Some adoption medicine doctors specialize in international adoption, while others specialize in domestic or foster care adoption. 

What can you afford?

Some cost little to nothing, while others might have a more hefty cost.

Do you want remote or face-to-face care?

You will find adoption medicine doctors that offer either one or both of these options
Do they have access to medical subspecialists?

This is something you want to look for no matter what in an adoption medicine doctor, because no matter what your adoptive child's health needs are, you are going to want to see specialists for any issues they are facing.
Your adoption agency should be able to help you find an adoption medicine doctor based on your needs.
As a prospective adoptive parent, it is in your best interest as well as your future adoptive child's best interest that you work to fully understand their medical records and any health issues they are experiencing. Work with your adoption agency and adoption medicine doctor, and as a team you can help maximize the health and well-being of your adoptive child.