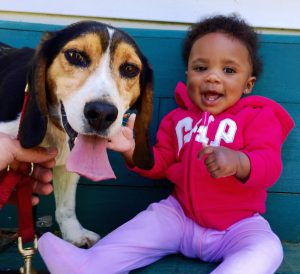 Welcoming a newborn baby into your home is the moment all adoptive parents dream of. Since it marks a great change in their lives, most of them want to celebrate it.  If you're looking for inspiration, you might read encouraging new baby quotes. Regardless of whether they end up the theme of a party or their on a nursery wall, take some time to celebrate your process to parenthood.

"A baby fills a place in your heart that you never knew was empty."
Adoption finalization is a moment that echoes throughout our lives!
"A new baby is like the beginning of all things – wonder, hope, a dream of possibilities."
Bringing your child home will change your life.  Eda J. Le Shan summarizes specifically how in a few simple words. It's definitely one of our favorites!
"I believe in love at first sight…because I'm a mom."
This quote successfully paints a picture of motherly love. It's said to be the strongest feeling you can harbor toward another human being. And we have to agree it's much like love at first sight!
"The littlest feet make the biggest footprints in our hearts."
Children have a huge impact on the lives of their loving parents,
regardless of whether they're biological or adoptive!
"Mothers hold their children's hands for a short while, but their hearts forever."
Once you bring your newborn baby home, you'll soon realize you have started a lifelong journey. And although your child will be dependent on you for a relatively brief period of time, you will be in each other's hearts for eternity!
"You cannot buy happiness, happiness is born."
For many people there's no greater joy than the one you feel while holding your baby in your arms. And that's what this quote is all about!
"Three things remain with us from paradise: stars, flowers and children."
Dante Alighieri's deserves to be included, since it reminds us of how family is one of the most important factors in an individual's life.
"However motherhood comes to you, it's a miracle."
Valerie Harper was quoted about adoptive parenthood. It's the perfect quote to end this list, since it at once tells a story about the nature of raising a child, and the fact that it doesn't really matter whether that child is biological or adopted, it can still be an amazing experience.