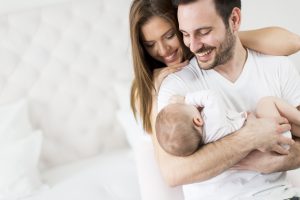 Adopting a child is an amazing process this union creates a loving family for a child to grow up in. Adoption is a long path filled with many unknowns, questions, ups, and downs. Before you begin the process, there are some questions you should consider. This article will review some important questions that will help you evaluate if adoption is the right choice for you.  

1. When you think about adoption, how does it make you feel?
This question makes you reflect on your current circumstances and if you are emotionally and physically prepared for adoption. There typically is a mix of emotions associated with this question. You may feel nervous but excited. Perhaps you may feel very optimistic, but also worried. These are valid feelings and should be explored. What is making you feel this way? Do you have the resources to provide for a new child? Are you concerned about changing your existing family dynamic? This first question thus multiplies into many that prompts you to evaluate each aspect of your life and get a clearer picture of how ready you are for adoption. It is also recommended you reach out to an adoption agency and ask for a consultation to work through your thoughts and feelings. 
2. Could you love a child who is not related by blood?
A lot of parents derive joy from the entire process, from pregnancy, birth, delivery, and raising the child. This question has those considering adoption be honest with themselves. How important is genetics to you? It is alright if that is a major defining factor of family and children for you. You have to be capable of loving your adopted child unconditionally, as if they were your own flesh and blood, and go beyond biology to accept who they are no matter what. 
3. Does the thought of adoption make you feel hopeful?
Hope is a key factor throughout adoption. If you feel hopeful and optimistic about your decision, this could be a sign that adoption is a good choice for you and your family. Remember to take your time and think critically about your hope. Is it realistic and ready for the wonderful change? Do you have an idealized view of adoption? You can also talk about your hopes with a professional consultant at an adoption agency to determine what expectations you can set for yourself and your family during and after the adoption process. 
4. Are you prepared for a roller coaster of emotions?
The adoption process is a complex and sometimes unpredictable one. The birth mother has the right to change her mind at any time during the process, even after she has met you and completed the required paperwork or even after birth. You may feel very hopeful and then disappointed a match did not work out. Also, raising a child comes with their own frustrations, joys, and everything in between. Dealing with changing family dynamics also contributes to this rollercoaster of emotions. This question makes you reflect on how you would deal with your emotions and work through them toward productive action.