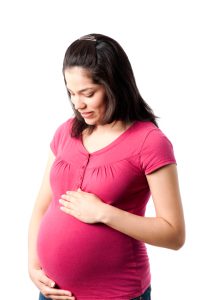 When discovering you are pregnant, you might immediately begin to worry about finances. Can you afford to raise a child? Can you manage medical bills? Are your financial standings secure enough to pay for living expenses? Will you be able to pay for any legal fees or services tied to the adoption process?
It sure is a lot to think about. Fortunately, you don't need to worry. If you're pregnant and placing your baby for adoption, Angel Adoption can help you receive financial assistance during your pregnancy.

First and foremost…
Our adoptions services are free of charge to all birthmothers.
Secondly…
Your adoption coordinator at Angel Adoption can help you receive financial aid for doctor's visits and other medical expenses.
More Good News…
If you are struggling to afford rent, we can also help with that. All birthmothers are eligible to receive financial aid with living expenses. Just let us know what you need help with, and we will do everything we can to make it happen.
Other Stuff…
Is there anything else you need help with? Birthmothers can receive financial support for various reasons. Aside from adoption services and medical and living expenses, Angel Adoption also aids birthmothers in receiving help for other pregnancy related needs.
After finding out they are pregnant, many birthmothers don't consider adoption because they are under the assumption they cannot afford it. When in fact, adoption is meant to help birthmothers.
If you are pregnant and considering adoption, "affording it" is the last thing you need to worry about. Whether you have chosen to place your baby for adoption or are still deciding, our adoption coordinators are always available to discuss options with you. Contact us for more information and to see how we can offer support and guidance during your pregnancy.