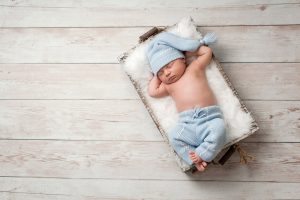 The decision to adopt a child into your family is one of the biggest decisions you will ever make in your life, and so it should certainly not be made lightly. Adoption isn't right for everyone, but for those who it works well for, it is a life-changing event that they will always look back upon with gratitude. Below are five reasons you should consider adoption.

You Want To Provide for a Child
Many people see orphaned children and want to do something about it, but not many are able to fully commit to what that means for the long haul. Providing for a child means much more than just bringing them home and making sure they have the physical needs in life. Providing for a child means meeting their physical, mental, and emotional needs, even if that means a massive change in your lifestyle.
You Want to Raise a Child
This may seem repetitive, but raising a child is much different than providing for one. When you adopt a child, you become their parent, their guiding force in life. Yes, you must provide for them, but you must also raise them, helping them learn and develop, and ensuring they are growing into a healthy, happy, well-adjusted adult. You have to be willing to think beyond the cute baby and toddler years and plan ahead for how you will help this person make the most of their life as they grow into adults.
You Want to Grow Your Family
This one actually comes in two parts. Perhaps you want to add a child to your family, but are unable to due to health or infertility issues, or perhaps you simply want to adopt rather than give birth. In either case, you wish to grow your family by adding a child, knowing that will change your family dynamic and might mean drastic changes to how you live your lives. The other part of this, though, is that you want to give a child a family, a child that might otherwise end up in foster homes or in another undesirable situation.
You Know A Child Who Needs You
This one won't apply to everyone, but in some cases adoption is the best choice for families who otherwise wouldn't have planned on it. If you know a birthmother who is considering placing her child for adoption or know of a child in a bad situation, that may make you consider adoption when it hadn't previously been a consideration for you. If this is the case, just be sure to consider all these other reasons as well!
Your Whole Family Agrees
It's not often that the whole family agrees on anything, but this is one thing where everyone needs to be in harmony. As we mentioned above, adopting a child isn't just a change to the life of the adoptive parents, but also for any siblings the new child will have. Try to get your children excited about adopting a new sibling before moving forward with your plans to adopt.