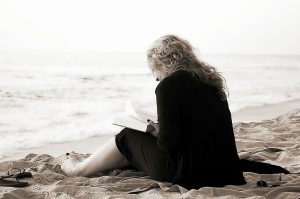 People usually find the adoption wait as one of the most emotional times during their adoption journey. We've prepared the ultimate adoption playlist to keep you motivated before and after the wait. Music has the ability to transform us, to restore our hope, and to inspire us. We've all had times in our life that a specific song speaks to us. The following songs are full of inspirational messages about waiting, being persistent and staying positive.
"Haven't Met You Yet" by Michael Buble
This song is dedicated to the idea of finding true love. Whether they are symbolizing romantic or the love of a child, it should be a part of your adoption playlist. 
"Everything to Me" by Mark Schultz
The author of this song was adopted as a baby and he didn't even consider meeting his birth mother. But, when he realized that her choice to place him for adoption was an act of unselfish love, he finally understood a true meaning of adoption. 
"Somewhere Out There" by Linda Ronstadt and James Ingram
This is a beautiful song about two people who love each other who are separated by distance. The belief in their love will reunite them to be with each other.

"Don't You Worry Child" by Swedish House Mafia
Besides inspirational lyrics, the song is upbeat and fun which it makes it perfect for lifting your spirits during a time that can be very strenuous.