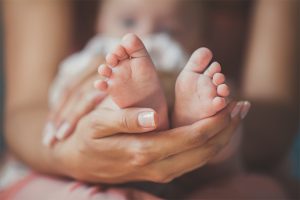 If you're a prospective adoptive parent in the midst of the adoption process and you move to a new home, how will your move affect your adoption? Here's a list of everything you'll need to do and consider if you're adopting and about to move.

5 Tips For Moving During Adoption
1. Review state laws. If crossing state lines, be sure to review laws regarding adoption carefully, as they differ from state to state. 
2. If fostering, be aware of any and all changes to laws, funding, and general care that might happen if you move out of state. If currently fostering a child, you need to be aware of how moving impacts the entire process, especially if you plan to move to a different state. For example, if the child uses Medicaid, be sure to register them in the new state and check on what is and isn't covered (it varies by state). Additionally, the monthly payment you receive while fostering might change, and you want to be sure you've budgeted appropriately. 
3. Obtain a new home study. Regardless of whether you move out of state or not, you must have a new home study conducted. Be sure to schedule this. You might need a new study conductor as well, so be sure to keep this in mind as it's another thing you'll need to do to become current again with adoption agencies.
4. Update your profile. Often, profiles are created during the adoption process. Once you move, you need to update that profile to reflect your new living situation. For example, if you had to post photos of your home, you need to upload new ones. This includes anything else that might have changed in terms of your profile, such as descriptions of the neighborhood, schools, and nearby amenities. 
5. Communicate with everyone involved. Contact your adoption specialist, let them know your plans, and get their help on everything you need to do. If you're currently fostering and/or in the process of finalizing an adoption, speak with the birth parents. Let them know what you're planning to do and ensure they are okay with it. Some birth parents might be upset because they wanted their child to live in the same city as them, for example.
Always be open and honest, and consider how visits with birth parents (if an open adoption) will be conducted if you are moving farther away. Realize that a move might, unfortunately, reduce the chances of an adoption going through in these types of scenarios. However, do not attempt to move without communicating with the birth parents, as doing this is not only unethical but harmful to your trustworthiness as an adopter generally. 
This is a list of what you need to do overall, so it's not a complete list. Be sure to contact your adoption specialist, as mentioned above. They might have additional items to add to your to-do list, and you want to be as prepared as possible to help the move go smoothly and not interfere with your adoption plans.