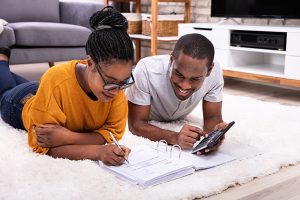 Many prospective adoptive parents find the most intimidating part of the adoption process to be the home study, as they think someone is coming in to pass judgement on where and how they live. In actuality, the home study is mostly just to make sure you can provide a safe and healthy environment for the child, and only a small portion of the home study involves your actual home. 

What is a home study? 
The home study is a process that gives an overview of your life to ensure you can provide a good environment for a child. This involves a lot of paperwork, such as providing birth and marriage certificates, background checks, interviews, character references, and a home visit. You may be asked to submit health and financial records. 
This process may feel invasive at times, but it is important to remember that it is all to ensure a good future for a child. 
What should I expect during the home study visit? 
The point of the home study visit is to make sure your home is prepared for a child. It should be safe and clean, and you should be able to show working smoke detectors and be able to provide emergency plans in case of disaster. In some cases, the interviews may be conducted during the home study visit as well, which is something you can ask your case worker about ahead of time. 
Does my home need to be babyproofed for the home study?
Your home does not need to be one hundred percent babyproofed for the home study, but you do need to show that you are prepared to do so, and in some cases it can be just as easy to go ahead and do it. It is important to have working locks on all of the doors and windows, and it is wise to either have covers on the electrical outlets and locks on the cabinets, or have the supplies you can show that you're ready to do so. 
Some other things to consider include safety rails on stairs, gates around pools, and covers for any sharp covers, such as fireplaces and coffee tables. 
Your home doesn't need to be perfect in order to pass your home study — it just needs to be clean and safe for the child you hope to bring home soon.