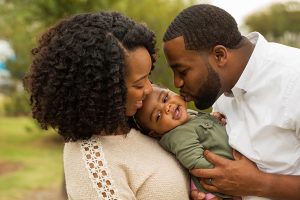 The adoption attorney is an integral part of the adoption process, so it's important to choose one you can work well with and who you can trust to do their job right. After all, they're helping you build your family and ensuring all of the legal aspects of that are covered. However, it can be difficult to know which attorney is right for you. How can you be sure you've found a qualified attorney to help with your adoption? 

References
One of the best ways to find a great adoption attorney is through references. If you know someone personally who has adopted, ask them if they are willing to share who their adoption attorney was, and how they felt about them. Whether they liked them or not, you either end up with a name of someone to check out, or someone you know definitely to avoid. 
Another great place to get references is online forums and social media groups. You can ask in adoption groups for attorneys near you, or you can ask in local social media groups if anyone has any recommendations. 
Once you have a few attorneys to consider, you can also ask them for references. Don't be afraid to ask and follow up on references from attorneys — it's one of the best ways to know what sort of person you'll be working with. 
Experience
Of course you want an attorney who is experienced in adoption, but it's also important to make sure the attorney you choose is experienced in the type of adoption you will be doing. Whether it's a domestic adoption, international adoption, open adoption, or interstate adoption, ask your attorney about their experience with that specific adoption type. 
Ask Questions
Never forget that as a potential client, you have the right to choose, which means you have the right to ask questions. Some of the questions you might consider asking an attorney you're considering are: 
How long have you been working in adoption law? 

How many adoptions have you completed?

What type of adoption do you have the most experience with?

Who will we be communicating with directly throughout the process?
Check the Fees 
While of course you want the best adoption attorney possible, it is also important to be aware of the financial side of things. Ask the attorneys you are considering for their fee schedule, so you can break down the total cost as well as when each portion of the payment will be due. 
The most important thing is to ensure you find an attorney who works well with you and your family. If you follow the steps above, you stand the best chance of finding an experienced attorney who can help facilitate your adoption.