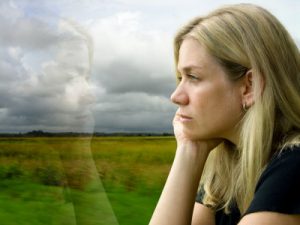 Pregnancy can be a beautiful and harmonious time for couples. Some have spent years planning for the perfect time to start their newfound family. However, a vast majority of individuals become pregnant when they least expect it. Sometimes, this can occur at some of the worst possible times. This leads future parents down the rabbit hole of instant decision making.

They now have to decide if they wish to continue the pregnancy– or follow through with the pregnancy with placing the child for adoption as an option. Whichever decision they choose has a huge impact on their future. If you're in this predicament and need helpful tips towards choosing the right doctor, check out these key things to look for to make your decision easier.
How Experienced Is the Doctor?
When choosing the best doctor for your unplanned pregnancy, it's best to choose one with a wealth of knowledge and experience. This will help you to stay calm during this exciting time. In addition, a more seasoned doctor may have useful resources and community connections that will help you make the best decision possible.
What's the Vibe Like During Your Initial Visit?
You're likely scared and intimidated during your initial visit. There are dozens of questions running around in your head that could inhibit your mental clarity.
When you initially meet with your doctor, assess how he or she treats you during your initial visit. Take into consideration the answers to the following questions:
Do they answer your questions?

Do they seem invested in your situation?

Are they judging your decision?

Do they seem rushed?

If you don't receive a positive feeling after your initial consultation, it may be in your best interest to consult with a different physician. This is a sensitive situation that requires a practitioner who is perfect for you.
Where Is the Doctor Located?
If you decide to go through with the pregnancy, you'll want to work with a team of experts who are close to your home. Should an accident occur, you want to make sure you're close to your doctor of choice to receive help as fast as you can.
What Are Their Birthing Options?
Some mothers want a home, water, or more holistic birthing option. Some doctors believe in the power of homeopathic birthing options. Therefore, they're willing to assist you on your personal journey. Once you've decided on your birth of choice, it's best to consult with your doctor to review your options.
What Kind of Birth Do They Specialize In?
To piggy-back off of the previous tip, it's always wise to ask your doctor what kind of birthing options they specialize in. Some only perform homeopathic deliveries while other focus on the traditional method. Find out what your particular doctor specializes in and see if that aligns with your pregnancy goals.
Once you've found a doctor that works well with you, they will be able to aid you in making the best decision for your situation, and you can move forward with confidence. An unplanned pregnancy can be a stressful event, but the right doctor helping guide you through it can help make it a little easier.