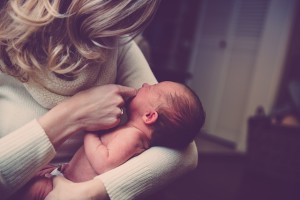 There are a lot of elements that are involved in defining an adoption-friendly workplace. All working parents yearn to have better work-life balance and more support in raising their families. It is surprising and disappointing that more companies fall short in meeting the needs of their employees whether their children are biological or adopted.

Luckily, there is a growing trend towards employers offering more support for working parents who adopt. One survey showed that in 1990, only 12 percent of 1,000 surveyed U.S. companies offered a financial adoption benefit of some kind. That figure rose to an impressive 56 percent by the year 2015.
Some workplaces are now being applauded for their support of both adoption and all working parents. These employers offer a range of benefits to assist families and make it easier for parents who are going through the adoption process.
Encouragement and Support
The Dave Thomas Foundation is one organization that recognizes adoption-friendly workplaces with their annual top 100 lists.
To receive the honor of being named one of these top 100, the employer needs to meet several criteria. These include benefits such as financial reimbursement for adoption expenses, which generally range from $500 to $35,000 per adoption, with an average of around $9,000. Companies should also offer paid and unpaid leave options from one week to a whole year for working parents who adopt. Various educational programs may also be available, providing extra support for families navigating the adoption process.
Benefits for the Employer
There are plenty of incentives for all employers to jump on this trend. Companies that offer comprehensive adoption benefits and support also reap rewards. It increases employee loyalty, retention, and makes the company more competitive in attracting new recruits. Employers find that it tends to be a low-cost benefit, used by less than 1 percent of eligible employees, but it demonstrates the company's dedication to putting family first. As cited on the Dave Thomas Foundation website, perhaps the most important aspect of offering adoption benefits is that it is, of course, the right thing to do.
A Handful of Top Heroes
Recognition for the most adoption-friendly employers can be searched by different categories including industry and size of the company. On the 2017 list, there are a lot of big names that most people will recognize. The top five spots include:
    American Express
    Capital One Financial
    Ferring Pharmaceuticals
    Quality Supply Chain Co-Op
    Citizens Bank
Making a Change
While most research points to a positive shift in more support for adoptive families with working parents, there is always room for improvement. Organizations like the Dave Thomas Foundation also provide a toolkit for companies that are looking to start making some important changes to their policies. Hopefully, by educating employers on the benefits and incentives of showing their support for adoption, more and more employees will also consider adoption as a viable option to starting or expanding their families.