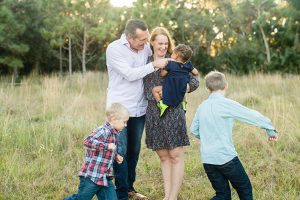 Today's media is flooded with too many horrifying stories about adoption. Some of these stories are capable of deterring your plans of adopting a child and building an amazing family. The plain truth is that the majority of such stories are nothing but adoption myths fabricated by people in the media space to attract a lot of traffic and viewers to their websites, blogs, and vlogs.

In recent times, open adoption has taken the center stage, leaving closed adoption to become very scary and unpopular. Open adoption highlights what is best for the child, the birth parents, and the adoptive parents as well. So much has happened in the adoption world in the last 100 years that it's unfortunate that so many people still haven't accepted the progress that modern adoption is experiencing.
Let's consider the top 8 myths that plague the concept of adopting a child, provided alongside are facts to help demystify these myths.
"The birth mother can come back for the baby."
This statement is in no way true, as adoption is deemed permanent the moment the birth mother signs the adoption consent. Although in some cases there's a window for reversal, which is the revocation period, immediately after it elapses, the process becomes irreversible.
"Only perfect couples get to adopt."
There is a very high number of children in the United States that are waiting to be adopted into homes that would love and care for them. Whether it's through domestic infant adoption or foster care systems, as long as you can prove your capacity to love and care for the child you intend to adopt, you have the right to adopt. Age, marital status, sexuality, or disability does not in any way limit who can adopt a child, as long as it doesn't impair your ability to care for and support the child.
"Adoption is incredibly expensive."
When you decide to adopt as prospective parents, you will be allowed to pick your adoption budget. While this may affect your waiting time and the services you get from an adoption coordinator, it does not have to be as expensive as some would have you believe. Adopting a foster child, for example, will be far less expensive than working with a domestic adoption agency. There are actions you may take to fund and plan for your adoption fees regardless of the kind of adoption you select.
Remember that for potential birth moms, adoption is entirely free.
"An adoption takes several years to complete."
It is not true that the adoption procedure takes years and years. Adoption families can be matched in less than a year if the correct adoption professionals are used.
The reality is that the more honest you are about your preferences the more quickly you will discover a match. It is critical to keep a good attitude and to listen to your adoption coordinator's ideas.
"Adoption is an incredibly difficult process."
Adoption can be a difficult emotional journey for adoptees, birth parents, and adoptive parents, but it is always worthwhile. If you decide to adopt, it is crucial to seek counseling services and support from an experienced adoption specialist, as well as assistance in preparing for the future.
"Birth moms are paid to place their children for adoption."
While birth moms can be compensated for pregnancy-related expenditures and living costs, they cannot be compensated for placing a child for adoption. Whatever funds are paid to a birth mother to handle her living expenses are closely restricted by state rules, and her adoption specialist will work with her to establish exactly how much she'll need and how she'll pay for them.
"Birth moms never see their baby again after adoption."
While this may have been true of closed adoptions in the 1960s and 1970s, now most adoptions are open. In other words, the birth mother and adoptive parents stay in contact before, during, and after the adoption. There is no right or wrong way to maintain contact, but it can involve anything from photos and letters a couple of times a year to phone calls and in-person meetings.
"Any birth mother who places their baby for adoption does not love them."
Adoption is not the same thing as "giving her baby up." Rather, a woman who chooses adoption is placing her child for adoption because she knows it's best for her and her child. Adoption is always a choice made out of love.