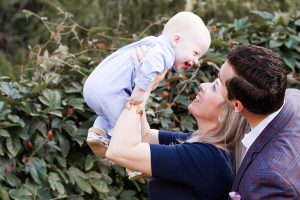 When considering adoption, there are a lot of logistics that need to be thought through. The process can be long, stressful, and expensive, which is why it's a good idea to make sure that you are as prepared as you can be before you begin the process. 

To help you determine whether you're ready, we've compiled a list of 5 questions you should ask yourself before you begin the adoption search. These may not be all of the things you need to figure out before you adopt, but being able to confidently answer all of these questions before you begin will get you well on your way.
What Adoption Options Should I Consider?
Adoption isn't just one thing. Depending on what you're looking for, there are many different avenues to adopting a child. For example, will you adopt domestically or internationally? If you're adopting domestically, how will you adopt? Will you go through the foster care system, a private agency, or an independent attorney? 
Maybe you're trying to do something like adopt your new spouse's existing children or take in the kids of a late relative. These are all options that you'll need to consider and determine the best course of action.
What Agency Is Right for Me?
If you choose to go through an agency, which you might not if you already know the children you want to adopt and have an established relationship with them, you will need to research various agencies and determine which one best suits your needs.

Many adoption agencies provide you with resources and support that can help you along the adoption journey, including counseling both before and after the adoption is completed. Look through the options near you and decide what combination of resources will help you the most.
Are My Finances Ready for the Expenses of Adoption?
Part of the reason why adoption takes such a long time is that prospective parents typically have to go through a long approval process. One part of this process is known as a home study, where a social worker evaluates your home and lifestyle (including your finances) to determine if you will be able to adequately provide for a child placed in your care.

If you're thinking about adoption, make sure you have a steady income and an ample amount of savings dedicated solely to adoption. Depending on the avenue you take, adoption fees can range anywhere from little to no cost all the way up to $40,000 or more. Being prepared for such expenses beforehand will make the approval process go a lot smoother.
Do I Have a Support Network?
As the old saying goes, "it takes a village to raise a child." Once your kid is with you, you're going to need support to raise them, and before the child gets to you, you're going to need support to motivate you to get through the sometimes stressful adoption process.
What Do I Need to Learn?
Even if you've already done a lot of research about adoption, there is always something more to learn. I would recommend making a list of questions that you still have, and bring them to a professional to ask them.

In certain cases, such as if you are adopting a child with special needs, you might need to go through specialized training to ensure that you are able to provide for that child and help them thrive.

These are just some of the questions you should ask when considering adoption, but once you know the answers, you'll feel much more prepared to start out on the journey to find your new child.