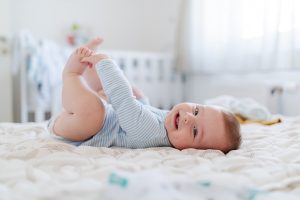 Adoption is one of the most rewarding and exciting experiences when growing your family. When you welcome a child into your home, it is a blessing to them and a gift to you as a parent. Since this is a lifetime commitment, you should carefully research, plan, and discuss domestic adoption with an agency who can guide you along the journey towards adoption. 

There are many important questions to ask when you're considering adoption, and we've narrowed it down to the top 5 to get you started.
Agency Support from Start to Finish
When you are considering domestic adoption as an addition to your family or as a first child, you're going to have many questions. You need an agency that is available to you each step of the way. It is a long journey from beginning to end, and it is important to be comfortable with an agency you can reach out to with anything that comes to mind. 
The agency you choose should be ready to guide you through several aspects:
They should help you with paperwork and documentation requirements.

Your agent will answer all your questions as you progress towards adoption day.

They will explain how their agency will handle any problems that may crop up.

Your agent should provide someone to speak with if they're out of the office.
Knowing the agency has your back will go a long way as you progress through the adoption process. 
Average Wait Time
When you decide to adopt, most parents are eager to have their new child in their home right away. It is important to ask about the average wait time for your domestic adoption. 
Larger nationwide agencies usually have shorter wait times, but it isn't always the case. Make sure you have an agent who is transparent and compassionate about the average wait times you will experience when using their services. This will allow you to plan ahead and get everything in order before your child arrives at your home.
Adoption Costs and Fees
With important matters such as adoption, promised low costs are a warning sign. There are understandable fees for legal services and for administrative processing, and the agency you choose should be upfront and transparent about all their costs.

There shouldn't be any additional surprise fees that continually spring up during your adoption proceedings. Ensure your agent has divulged all costs to you before you begin. All respectable agencies will practice honesty, so make sure they are credentialed and licensed.
Requirements You Must Meet to Adopt
This important question should be asked upon your first visit with your domestic adoption agency. They may performing some of the following checks:
Background checks

Home visits 

Interviews with family members

Financial reviews
Knowing what is required of you will help you decide right away if adopting a child is right for your family. This process may sound scary, but they are not looking for perfection. They want to ensure a safe environment for a child that is placed with adoptive parents who can support and provide them with a good, nurturing home. 
Licensed Agency with the Right Credentials
Adoption can be a complicated process with some legal bumps in the road. You need an agency that understands the legal process and can guide you through every step of the way. National and local adoption agencies can be licensed as well as law firms, who can facilitate the adoption in certain circumstances. Be sure to check with your state regulations on adoption to ensure you're getting the right agency for your domestic adoption process.

Adopting a child can be a rewarding experience to set up a lifetime of joy and happiness. Ask the right questions going into your domestic adoption to ensure the best journey as you grow your family.