We created our new mobile app specifically for current and prospective birthmothers to provide them with another way to explore adoption information, communicate with a birthmother coordinator, and review adoptive family profiles. We're excited to offer our birthmothers this new tool to find the perfect family for them.
~ FEATURES INCLUDE ~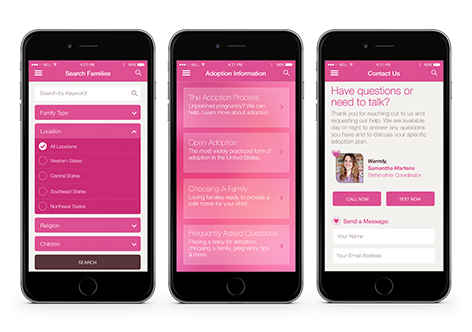 User-Friendly Family Search
• Filter families by location, family type, religion, and name
• Instantly save favorite families for future access
• Send favorite families to a birthmother coordinator at Angel
Helpful Adoption Information
• Frequently asked questions and answers
•• Details about the adoption process and the types of adoption
Guidance for choosing an adoptive family
Simple Contact Capabilities
• Quickly connect with a birthmother coordinator via phone, email, or text
Check out Angel Adoption Families in the App Store!