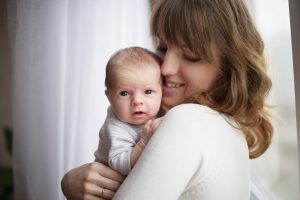 One of the most important steps an adoptive parent(s) or family on their domestic adoption journey will make is to create an adoptive parent profile. Essential for creating a successful connection with a birth mother exploring the option of adoption, an adoptive parent profile is an important document that needs to be crafted in a compelling way. In this article we'll be taking a closer look at what an adoptive parent profile is, as well as learning some great tips to make your profile as compelling as possible. 

What is an Adoptive Parent Profile?
A staple in domestic adoptions, the adoptive parent profile is created by the prospective adoptive parent(s) that a birth mother can read to get a picture of you, and should describe your lifestyle, your interests, and your family. This document should be around 1500 words and should also include your thoughts and feelings about adoption as well as your parenting opinions.  
This document can also be called a 'Dear Birthmother letter', and also should include photos with the ultimate aim of creating an emotional connection between the birth mother/birth parents, and the adoptive parents.
Two Key Points
When it comes to creating your adoptive parent profile, the first three things you should consider and write points around are as follows:
Who am I writing this for? (Intended Audience)
What do they want to know about?
Who Am I Writing This For?
The question is fairly straightforward and may seem obvious, as you are writing this profile for an expectant mother/parents. However, think deeper about the person(s) you are writing to. This is a very emotional and uncertain time for them, and they may be scared or unsure of the adoption process, or deeply saddened that their child is not able to stay with them for whatever reason that may be. Therefore, try to empathise in your writing with the birth mother/ birth parents, and offer reassurance that you are loving and caring individuals who only want the best for their child. 
At the same time, however, it is important not to assume about the details of a prospective birth parent's situation, keep your reassurances general, and ensure there is no sense of judgement or expectation in your writing.
What Do They Want to Know About?
No matter the circumstance, all any birth mother considering adoption wants is the best for their child. They want to ensure the placement is perfect, and that the adoptive parents will care for and love their child, raising them in a secure and safe environment, and overall give them the best life possible. Therefore, you want to create an assurance within your profile of your ability to love, care for, and support a child.
When writing your profile, think of anything unique about yourself, your family, or your situation. Think of this as your unique selling point, what it is that will make you stand out from the other prospective parents birth mothers may read about. Do you have a strong educational background? Do you live in a location which offers great opportunities to children? Do you have other adopted or biological children? 
You should also discuss the type of adoption you are looking for, be this open or closed, and the type of contact the birth mother could have going forward. With all of these points covered, a birthmother can begin to understand how her child may fit in with your family.