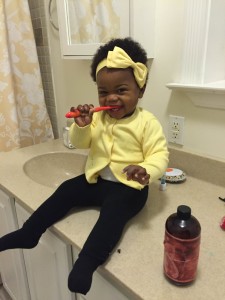 There are plenty of ways you can support adoption. You can fund grants that are given to adoptive families, give them loans for completing the process of adoption or participate in crowd funding. There is no wrong way to go about doing it. But is there a way that will cost you less money? In this post, we are going to provide you with the answer to the question of whether adoption donations are tax-deductible!
In short, the answer would be yes, but not always. It all depends on the organization you choose as the intermediary. For example, American Adoptions is a site that offers great programs for potential donors. However, they still aren't able to provide their members with tax deductions. Fortunately for you, there are plenty of organizations that can, all of which fall under two different categories.
If the donation is given directly to a religious organization…
As we have already mentioned, there are two types of organizations that offer both donation programs and tax deductions. The first, are religious organizations. Churches in general are exempt from paying taxes, and this applies to adoption donations just as it does to everything else.
If you're looking to help children who were given up for adoption, as well as families that wish to adopt,  you might consider doing it through a religious organization. Sometimes religious organizations of all kinds provide ministries that support the adoption platform.
If the agency is listed as a charitable organization…
You can make your donation through a regular adoption agency, but it won't always be tax-deductible. In order to make sure you don't have to pay taxes, you will need to find an agency that is listed as a charitable and non-profit organization. You can also find one of the many non-profit platforms specialized in crowd-funding projects. One of the most reputable is AdoptTogether, a very successful and highly rated site. Such organizations, since they don't work for a profit, are exempt from paying taxes, just like churches are.