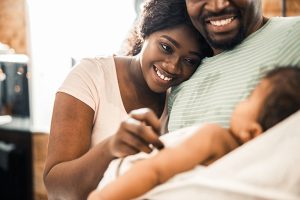 Adoption can have a huge impact on not just the adopted individual, but the adoptive family as well. Many people think that counseling is very important for adopted individuals, but counseling can also be incredibly beneficial for adoptive parents and families. One of the greatest benefits of counseling is that it provides a safe space for navigating the challenges and nuances of adoption, which adoptive families will need as well.
Here are some considerations for adoptive parents and families when thinking about or looking into counseling:
Find an adoption-competent counselor
. 
While all counselors will have areas of expertise and focus, finding an adoption-competent counselor will be the most beneficial for your family. Adoption-competent counselors will have a specific set of skills and a body of knowledge that will enable them to work effectively with adopted individuals and their families. A good place to start is looking on counseling agency websites where they will list their different counselors or therapists and their areas of focus. Additionally, you may also want to try reaching out to other adoptive families or the adoption professionals you worked with to ask for referrals. 
Think about counseling for biological siblings (if any). 
It is easy to assume that counseling is recommended just for adopted individuals and overlook the needs of biological siblings. This is a mindset families need to shift away from. Adoptive parents should have open conversations about adoption with biological siblings and create space for them to feel seen and heard. With this said, biological siblings can have a range of emotions and feelings about having adopted siblings and they may not feel comfortable sharing those with their parents. Biological siblings, especially those with transracially adopted siblings, will need safe, intentional places to be able to process and work through these feelings. 
If you have found that your biological child(ren) may not seem comfortable sharing or opening up about the potential challenges they may be facing or feelings they may have about having adopted siblings, it may be in your best interest to start a conversation about counseling for them. 
Have sessions with and without your adopted child. 
Counseling for adoptive parents will be important as parenting your adopted child or children could be different from parenting your biological children, as all children have unique needs. As a positive practice, parents should consider having counseling sessions together as a family and also having sessions for their adopted child alone. 
In counseling, adoptive parents will benefit from learning what their adopted child needs, how to be trauma-informed in their parenting, and how to provide ongoing psychosocial support. Additionally, counselors will aid in facilitating conversations about adoption that may never have been brought up at home. As a result, this environment could elicit many benefits as you continue to support and care for your adopted child, whose needs will continue to change as they grow. 
Regardless of where you are in the adoption journey, counseling is an incredible resource available to you and your family. Even if you feel your adopted and/or biological children are "well adjusted" or seem to be navigating adoption well, there is always the possibility of benefiting from carving out safe spaces for processing and working through hard things. In general, leaning in and utilizing the resources available to you are fundamental in your ability to parent well.
Written by: Ramya Gruneisen