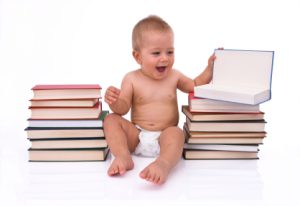 Children like to see themselves and their families in the stories they read, but for families who came together via adoption, it can be hard to find this representation. However, there are authors out there who have created some beautiful stories for you and your children to read together. Below are some of those stories that you can enjoy with your child.

A Mother for Choco
Written by Keiko Kasza, this book tells a story about Choco yearning for a mother and setting off to find her. On his journey he comes across many different animals, including Mrs. Bear who brings him home to meet her other children, a piglet, hippo, and an alligator, who help him learn that families can come in many different shapes and sizes.
Tell Me Again About the Night I Was Born
Written by Jamie Lee Curtis and Laura Cornell, this story is one of the most popular children's books available about adoption. The story focuses on a young girl who asks to hear the story about the night she was born once more from her parents, who adopted her soon after her birth.
Forever Fingerprints, which is written by author Sherrie Eldridge and illustrated by Rob Williams, is a book about how adopted children might go about learning and understanding their beginnings. The main character, Lucie, is excited to feel the baby in her Aunt Grace's stomach, which makes her think about her own adoption story. This book will help parents and their children alike start an open discussion about adoption. In the back of the book is a guide for parents on how they might start their discussion of adoption.
I Wished for You: An Adoption Story
I Wished for You, by Marianne Richmond, is a story about a family of bears. The story opens by introducing Barley, who is cuddling with his mother and discussing how they came to be a family. Barley has questions for his mama that might echo some that your children have. His mama answers these questions thoughtfully, reassuring Barley that he is valued and loved.
How I Was Adopted was written by Joanna Cole and illustrated by Maxie Chambliss. This story is about a girl named Sam. Sam tells her story, which she shares with many other families, about how how she found her family through adoption. Towards the end of the book as Sam's story finishes, she invites other reader to share their stories in a way that encouraged discussion among children and parents.
Rosie's Family was illustrated by Heather Burrill and written by Lori Rosove. This is a story about a family of dogs who came together through adoption. The beagle Rosie was adopted by a family of schnauzers, and notices that she looks different from her brother, the biological child of their parents. Rosie has many questions that other adopted children might have, which can prompt open, healthy discussions.