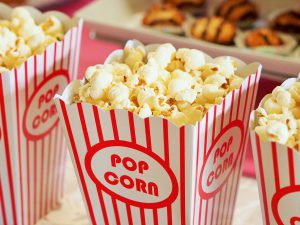 People of all backgrounds and walks of life choose to expand their family by adopting, and celebrities are no exception. Read below to learn more about some of the celebrities who decided to adopt, and what they have to say about their adoption journey.

Viola Davis is a well-known and award-winning actress actress, best known for her roles in Doubt, Fences, and the hit television show How to Get Away With Murder. She married Julius Tennon, also an actor, in 2003 and became stepmother to his two children, and then in 2011, they adopted their daughter Genesis as a newborn. When asked about the experience, she said, "There are so many ways to mother rather than to carry a child in your body. So many children need parents, and so many of us want to mother. Know that you will experience motherhood to the fullest extent."
Denise Richards is a name known around the world; she is a model and actress, known for her work in Starship Troopers and Wild Things, as well as her high-profile marriage to fellow actor Charlie Sheen. She has two daughters with ex-husband Sheen, and after their divorce chose to adopt a child as a single parent. "I felt like I wasn't done having children, and I've always wanted to have a large family," she said about her decision to adopt.
Hugh Jackman, the Australian actor known best for his long-running role as Wolverine in the X-Men movies, and his wife Deborra-Lee Furness, had always planned to adopt, but hadn't planned on the additional complication of infertility along the way. The progression was a natural one for the family. "From the moment we started the adoption process, all the anxiety went away. I don't think of them as adopted – they're our children." Jackman and his wife have also been supporters of making the process to adopt in Australia an easier and quicker process, with Furness working to support legislation to that effect.
NYPD: SVU star Mariska Hargitay and her husband Peter Hermann adopted two children after having one biological child. They experienced the misfortune of their first birthmother changing her mind, but then the second time worked out, with the couple able to be present in the delivery room for daughter Amaya's birth. While they had planned to wait a little longer for a second adoption, six months later they got a call about a premature baby boy who needed a family, and they accepted baby Andrew into their family. "Adoption was a bumpy ride, very bumpy," she said when discussing their adoption experience. "But, God, was it worth the fight."
Known for Roswell and Grey's Anatomy, Katherine Heigl has been in the spotlight since she was a child. Adoption had been a part of Heigl's life for as long as she could remember, as her older sister was adopted from South Korea. She, in turn, adopted a daughter from the same country with husband Josh Kelley in 2009. Three years later, she did a domestic adoption for her second daughter, and recently gave birth to a biological child. When asked about the difference between adopted and biological children, Heigl makes her stance clear. "Anyone who doesn't have experience with adoption wonders, does love for a child come through DNA? I knew it didn't. My mother had biological children and an adopted child and said it made absolutely no difference. They're yours."