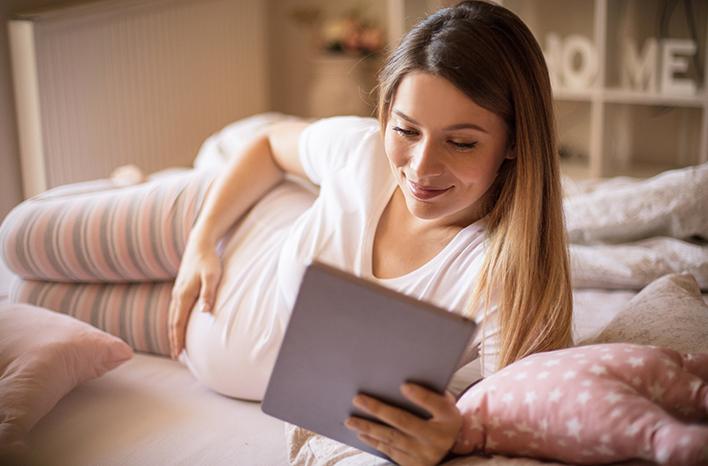 Why You Should Have an Adoption Video
An adoption profile video is the fastest way to create an emotional connection with an expectant mother. Your video makes you memorable, and captures your personality in a way that pictures cannot, creating an immediate impact.
Videos Increase Your Exposure - You want to do as much as you can to get noticed. Expectant mothers have told us they gravitate more towards profiles with videos, so adding one to your profile can give you a greater chance of being seen and ultimately chosen.
Videos Create a Bond with Viewers - Adoption and the desire to grow your family are personal and emotional topics. Viewers feel that emotion from you and become connected to your family and story.
Videos Are More Engaging - People like watching videos, they are quick and easy. Videos have the ability to show personality, excitement, emotion, and love in a way pictures and text alone cannot.
Tips for Creating the Best Video for Your Family
Grab the Viewer's Attention - You want an expectant mother to watch your entire video. Start strong with an interesting and memorable photo or video clip. Speak directly to the expectant mother in your video, express your emotions and excitement about adoption, your gratefulness for her considering your family, and what kind of life you would provide her child. Think about talking points beforehand, but don't memorize a script ­— be genuine and speak from your heart in the moment.
Include Photos - To compliment your video clips, include a variety of strong photos with captions to give a well rounded representation of your family. Change your photo every three seconds to keep the viewer interested.
Keep it Under 2 Minutes - Profile videos work best when they are less than 2 minutes long. A video that is too long can lose the attention of an expectant mother, decreasing the likelihood that she may contact you.
Tell Expectant Mothers How to Get In Touch - Post your contact information — website, email, social media handles — at the end of your video so viewers can reach you. Make sure it's on screen long enough so that anyone interested has time to write it down.
Making & Sharing Your Video
Putting your video together is quick and easy with video creation websites like animoto.com and smilebox.com, or apps for your smartphone or tablet like Splice and Flipagram. Once you've created your video, upload it to a video hosting website, like YouTube or Vimeo. Share the link with us so we can add it to your adoptive family profile on our website!
All Adoptive Parent How-to