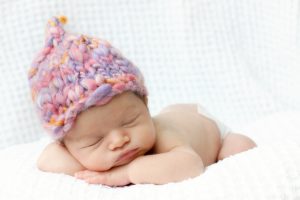 Going through the adoption process may be long, difficult, and involved, but one thing that should not prevent you from wanting to add to your family is finances. There are options out there that can help provide financial assistance to you if you should need it. If you are certain that adopting a child is what you want to do, then finances should not stand in your way. Here are some options available to you to help with the adoption expenses. You can review these and research the option that you think is best for you and your situation.

Grants
Some adoption agencies, states, and other organizations have grants available for financial assistance for those who need it. To receive a grant, you will need to complete an application, and most require that a home study be completed. There are grants that can be applied for by any type of family structure, whether they are individuals or couples. There are also grants that are set aside specifically for certain types of adoptions, such as the adoption of a child with special needs. Grants require a lot of research and generally have more requirements and qualifications.
Loans
A loan can be obtained for financial assistance in the adoption process from banks, credit unions, or life insurance policies. Like grants, you do have to apply for a loan. Unlike grants, you do have to pay loans back. Loans are worth looking into because they will give you the option to get the money you many need to go through the adoption process immediately and let you pay it back over time.
Adoption Tax Credit
It is possible to receive a tax credit for adopting a child. Your gross income will determine if you are eligible to receive an adoption tax credit. In order to gather more information on this tax credit, contact your tax agent. You tax agent will be able to looking into this tax credit and determine if it is something that you qualify for. If you do qualify for the adoption tax credit, then you have to keep very detailed records of the expenses you have that relate directly to the adoption. Unfortunately, this credit only applies after the adoption, but it can help set off your yearly expenses.
Employee Benefits
Depending on the company you work for, you may have the option of receiving benefits from work for the adoption. Many companies now have this benefit available to their employees. If you are unsure whether or not this is something your employer provides, then contact your human resources department. Human resources will have all the information you will need in order to see if you qualify for any adoption benefits that may be available.
Making the decision to proceed through the adoption process is a huge one and will definitely be life changing. Having all the help you can get is always the best way to go. The adoption process can be expensive, but with one of these financial options at your fingertips, you will be able to make at least one step of the process easier.